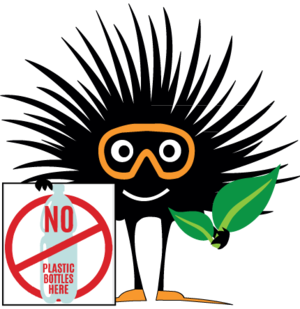 Eco-friendly diving day trips in Khao Lak
Wetzone Divers "goes green"!
We have expanded our diving center in Khao Lak to include an ecological area.
Here you can find, Beach towels, and bags made of cotton, bamboo straws, reusable thermo drinking bottles and drinking containers made of stainless steel - as whicht are also used on our boat - as well as other eco-friendly products.
Our boat, the "Blue Marlin", is equipped with a stainless steel drinking water dispenser, and we provide you with thermo drinking bottles that you can refill at any time.
Furthermore, our engines are operated with synthetic oil, which significantly extends the oil change interval.
We have also done our best to protect the environment using what is known as a hard antifouling paint (copper coat) on our boat, which increases the service life of the coating up to 10 years and does not release any environmentally harmful biocides into the ocean, as is the case of conventional antifouling paints.
We are constantly striving to be as environmentally friendly as possible with further innovations!