PADI Dive School in Khao Lak
PADI Courses for Beginners and Advanced Divers: Dive into the Fascinating Underwater Worlds
Diving, moving weightlessly underwater, breathing like the fish. Immersing yourself in an unknown new hydrosphere, experiencing new colors, sounds in an unprecedented form and diversity. Visiting sunken wrecks or experiencing breathtaking new underwater landscapes.
All of this is possible thanks to state-of-the-art diving technology; a dream of humanity has come true.

The training system of PADI, with all its modern learning aids, ensures you receive a well-founded, optimal, and safe education. Whether it's the Open Water or Advanced Open Water course, Nitrox or Rescue Diver course, we offer a wide selection of beginner and advanced courses, all conducted by highly qualified diving instructors. You will see that safe diving training with us can be a lot of fun!

And you can learn all of this theory online, comfortably from home!
Jump into your adventure!
PADI Open Water Diver
This beginner course will introduce you to the world of diving under the personal guidance of an experienced professional diving instructor.

The 3-4 days course (Scuba Diver, 2 days) will provide you with the essential knowledge to become a safe diver, using state-of-the-art training aids, including online theory, videos, and dive computers.

On the first day, you will spend time in the classroom watching the Open Water Diver video, and then move to the pool, where you can put the newly acquired skills into practice.

On your first day of open water diving, you will head to Koh Bon & Koh Tachai for "training dives" to repeat and improve your newly learned skills in the colorful world of the reefs there.

After the first 2 open water dives, limited to a depth of up to 12 meters, you'll already be a PADI Scuba Diver. Two more open water dives, limited to a maximum depth of 18 meters, and you'll earn the internationally recognized certification of a PADI Open Water Diver.
Course with online theory
(including 2 day trips to the islands)
19.900 THB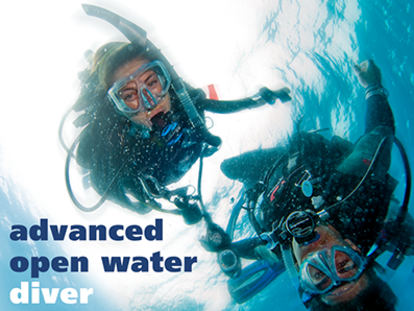 Advanced Open Water/Adventure Diver
The Advanced Open Water course can be started directly after completing the Open Water course. No more "cramming" in the classroom, no final exam. The motto is Fun Diving while expanding and deepening your previously acquired knowledge through various specialty dives.

The theory consists of answering review questions online. Your diving instructor will provide you with detailed briefings regarding the specialty dives you have chosen.

In addition to the deep dive and underwater navigation, which are the "mandatory dives" of this course, you have the option to choose from specialties such as drift diving, naturalist diving, wreck diving, fish identification, among others. Unfortunately, we cannot offer dry suit and ice diving due to local conditions in the Andaman Sea.

After 3 dives, we can certify you as an Adventure Diver. After 5 dives, you will receive the certification of an Advanced Open Water Diver.

Course with online theory
(plus 2 day trips on our boat "Blue Marlin" to our dive sites)
7.900 THB
PADI Rescue Diver
The Rescue Diver course is, as many say, the most significant course for advanced divers.

After completing a First Aid course, whether here in Thailand or in your home country, you will be trained under the expert guidance of your dive instructor in theory and practice regarding accident management, problem-solving, and water rescue procedures.

The course includes theory instruction, practical sessions in open water, various dive accident simulations, and different water rescue exercises.

Certification as a Rescue Diver is a prerequisite for the Divemaster training.

Be cautious, as this course will push you to your limits and beyond!

Course with online theory
(including 2 day trips on our boat "Blue Marlin")
22.000 THB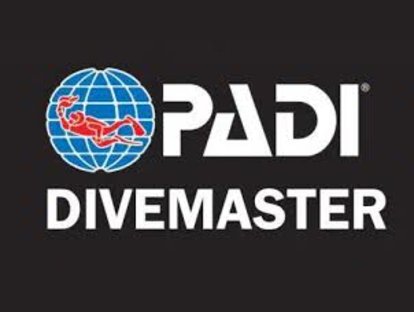 PADI Divemaster
After gaining experience as a Rescue Diver, you surely want to take the next step towards becoming a professional member of the PADI organization.

In addition to theory in dive physics, physiology, equipment, and other areas, you will be integrated into the "normal" daily operations of the dive center. Your tasks will include dive training, supervision of dive students and certified divers, rescue exercises, and endurance training. You should allocate at least 4 weeks for this very demanding course.

Normal Course
(minimum 4 weeks, excluding learning materials)
45.000 THB

Course with Internship
(working for at least 90 days, excluding learning materials)
35.000 THB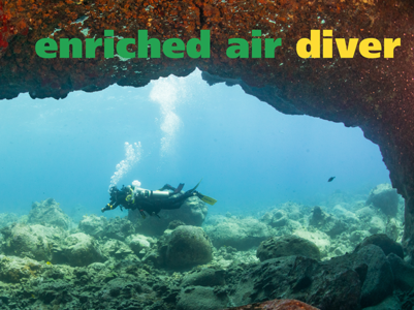 Enriched Air/Nitrox
Through its simple structure, this course is suitable for every diver. You will complete the entire theory online and analyze Nitrox diving cylinders with your dive instructor. The Nitrox course is a "dry" course, without any actual dives!

Nitrox diving cylinders are available for free for divers who hold the "Enriched Air Diver" certification on our day trips.

After successful completion, you will be certified to dive with an oxygen content of up to 40% O2. Besides the advantage of increased safety, extended no-decompression limits can also be enjoyed by Enriched Air Divers during their dives.

Course with online theory
(theory only, no dives)
6.000 THB
Gasblender PADI TEC REC Enriched Air
For those who want to learn a bit more about technical diving and the associated gas mixtures, the Gas Blender course Nitrox from PADI is just the right choice.

At our own filling station with a Blend Panel, you will be guided by a Gas Blender Instructor through the safe production of Enriched Air (Nitrox) with professional instruction.

This course is ideal if you want to move from recreational diving to the professional diving realm.

(theory only, no dives, blending 25 Nitrox cylinders)
9.000 THB