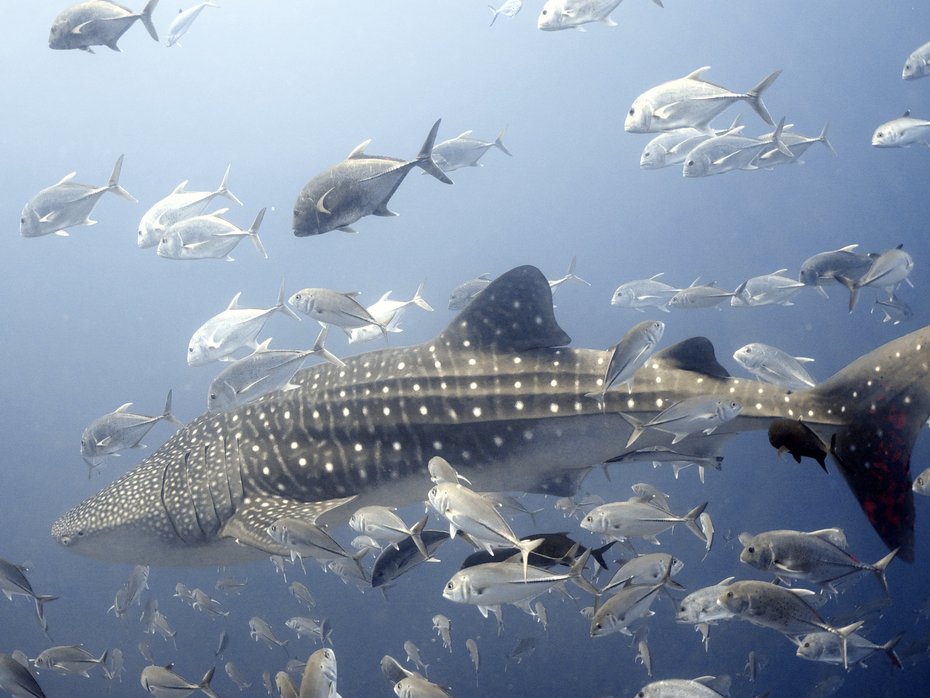 Koh Tachai
Diving at Koh Tachai: Discover the Magic of the Underwater World
Koh Tachai in Similan National Park, Thailand, is a fantastic diving spot perfect for day trips. Here's a description of the diving site Koh Tachai for day trips.
Koh Tachai is an island in Similan National Park, located approximately 70 kilometers northwest of the Thai coast in the Andaman Sea. The island is surrounded by white sandy beaches and covered in lush jungle.

The diving site around Koh Tachai offers an impressive underwater landscape. You'll find spectacular coral gardens, fascinating rock formations, and steep reef walls. The visibility is usually excellent, reaching up to 30 meters, allowing for clear and colorful dives.
The waters around Koh Tachai are known for their rich marine biodiversity. While diving, you can discover a wealth of marine creatures, including colorful corals, tropical fish of all shapes and sizes, rays, turtles, and a variety of other marine life. There's also a chance to have awe-inspiring encounters with manta rays and even whale sharks.

The diving conditions around Koh Tachai are generally good, but stronger currents can occur. It is recommended that divers have experience in drift diving or be accompanied by an experienced dive guide. The depth of the dives can vary depending on the site, but there are also shallower areas suitable for less experienced divers.

For day trips to Koh Tachai, we use our own speedboat "Blue Marlin" to transport divers from the coast to the dive site. These day trips include 2 dives, allowing you to explore the underwater world around Koh Tachai. There are also snorkeling opportunities for non-divers.

Please note that access to Koh Tachai and other islands in Similan National Park is seasonal. The park is open from mid-October to mid-May, while it is closed to visitors during the monsoon season.

For day trips to Koh Tachai, we recommend contacting certified dive operators like Wetzone Divers Dive Center Khao Lak in the region. Our company offers organized excursions, provides diving equipment, and ensures the safety of divers.

Enjoy the breathtaking diving and the beautiful underwater world of Koh Tachai during your day trip!